Brief Information about Conference Speakers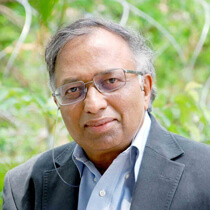 Dr. Vijay Bhatkar
Ph.D. (IIT, Delhi), D.Sc., D.Litt.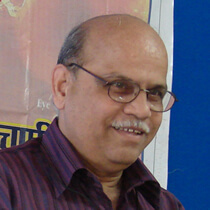 Gajanan Kelkar
M.Tech., Trustee (Manashakti Trusts)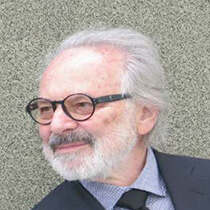 Dr. Thomas Verny
MD, DPsych., DHL, FRCPC, FAPA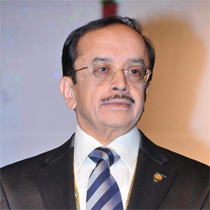 Dr. Sanjay Gupte
MD, DGO, FICOG, LLB, FRCOG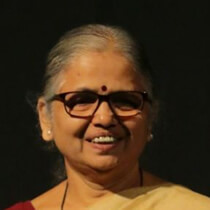 Dr. Vinaya Kshirsagar
Ph.D., Sanskrit (Atharva Veda)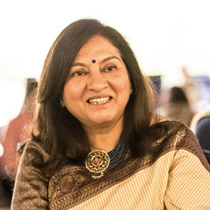 Dr. Jaideep Malhotra
MD (OBS. & GYN.), FICMCH, FIAJAGO, FICOG, MASRM, FICMU, FRCOG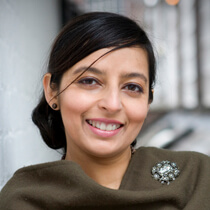 Charan Surdhar
Geneticist turned Epigeneticist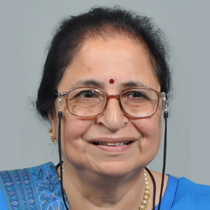 Dr. Satwant Pasricha
Ph.D., Clinical Psychology (NIMHANS), Clinical Para-psychology (University of Virginia, USA)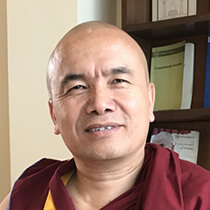 Venerable Geshe Dorji Damdul
Director, Tibet House (New Delhi)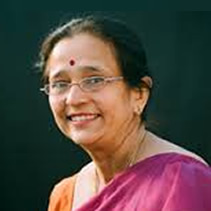 Dr. Latha Venkataram
FRCOG (UK), MRCPI (Dublin)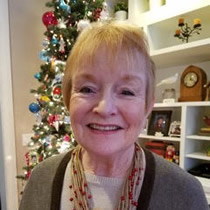 Sandra Bardsley
Past President, APPPAH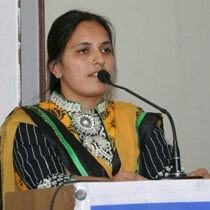 Dr. Karishma Narwani
B.A.M.S (Ayurved)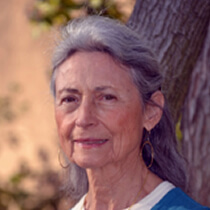 Giselle E. Whitwell
Music Educator and Therapist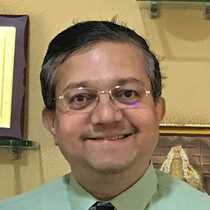 Dr. Mahesh Karandikar
M.S., M.Ch.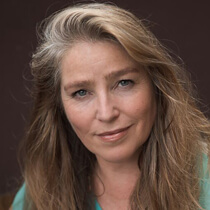 Anna Verwall
RN, CLE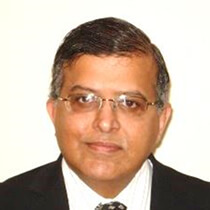 Dr. Rajeev Banhatti
MD (Psych), FRCPsych (UK)
Consultant Child and Adolescent Psychiatrist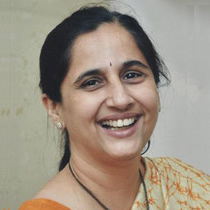 Dr. Ulka Natu-Gadam
MD (Gynec), D.Y.Ed, Adv.Diploma in Yoga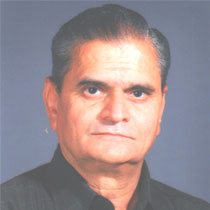 Dr. Anil Sahasrabuddhe
Ph.D (Marathi)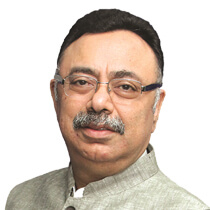 Prof. Narendra Malhotra
MD, FICOG, FICMCH, FRCOG, FICS, FMAS, AFIAP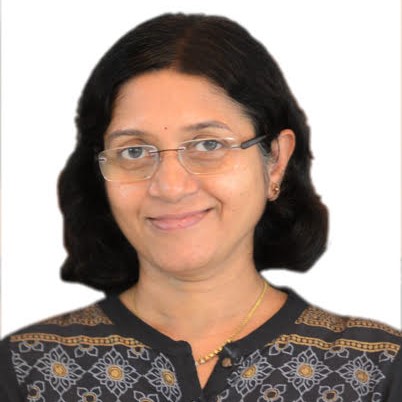 Dr. Aruna Narvekar
MBBS, DGO, DFA (Gynecologist & Obstetrician)
Dr. Nitika Sobti
MBBS, DGO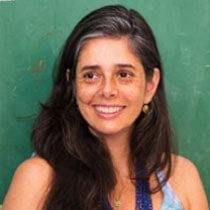 Carla Machado
President, ANEP, Brazil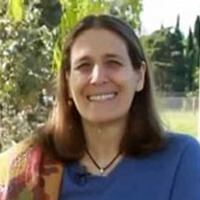 Laura Uplinger
Vice-President, ANEP, Brazil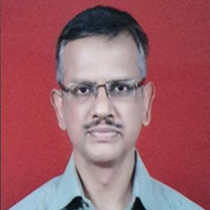 Dr. Prakash Gambhir
M.D. (Geneticist and Pediatrician)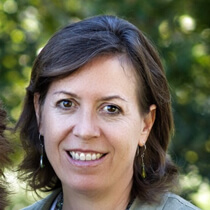 Kate White
MA, BCBMT, RCST®, CEIM, SEP
Dr. Vaishali J. Dabke
Ph.D. (Sanskrit)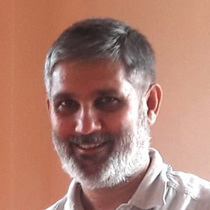 Shivakumar Belavadi
Trustee, ShivaNetra Trust
Dr. Vijay Bhatkar is one of the most acclaimed and internationally acknowledged scientists and IT leaders of India. He is presently the Chancellor of Nalanda University. Prior to Nalanda responsibility, he was the Chairman of Board of Governors of IIT Delhi from 2012 to 2017. He is best known as the architect of India's national initiative in supercomputing, where he led the development of India's first supercomputer Param in 1990, under the technology denial regime. Currently he is steering the National Supercomputing Mission of developing Exascale Architecture Supercomputing for India.
Dr. Bhatkar is also widely known for bringing ICT to the masses through a wide range of path-breaking initiatives, such as the celebrated GIST multilingual technology covering India's 22 official languages with 10 diverse scripts that has dissolved the language barrier on computers once for all; MKCL's computer literacy programme that made a world mark by creating 10 million computer literates within a decade; Education to Home (ETH) initiative for bringing the benefits of ICT to school education. In the 80's, Dr. Bhatkar substantially contributed to the ushering of electronics revolution in India. He is also credited with the creation of several national research labs and institutions, notably amongst them being C-DAC, ER&DC Trivandrum, IIITM-K, TechnoPark, MKCL, IsquareIT, ETH Research Lab and Multiversity. Simultaneously, he has mentored several innovation-based start-ups.
Dr. Bhatkar has served as a member of the Scientific Advisory Committee to PM, Member of the Governing Council of CSIR and a member of the IT Task Force constituted by PM in 1998. He is a Life Fellow of IEEE (USA) and Fellow of ACM (USA), besides being Fellow of CSI, INAE, IETE, NASI, MASc and GES. He has served as the Chairman of e-Governance Committees of Maharashtra and Goa. Dr. Bhatkar has authored/edited over 12 books and 80 technical and research papers and addressed several university convocations, international and national conferences and conventions and public functions. His ground-breaking articulations have been widely covered by both print and broadcast media.
Dr. Bhatkar was conferred with Krishi Bharat Ratna Award in 2017, Padma Bhushan Award in 2015, Padma Shri Award in 2000, Maharashtra Bhushan Award of 1999-2000. He is the recipient of the prestigious Jindal Prize 2012 for science and technology in the service of society. He was conferred with the Saint Jnaneshawar World Peace Prize 2010 by World Peace Centre.
Dr. Vijay Bhatkar is presently Chairman of the Oversight Committee, Science and Engineering Research Board (SERB) as well as Chairman of Unnat Bharat Abhiyan of linking India's leading Universities and institutions to 6.4 lakh villages for their integrated development through scientific and technological interventions along with cultural and spiritual awakenings; Founder Chancellor and Chief Mentor of Multiversity, Chancellor of D. Y. Patil University, and National President of Vijnana Bharati. Dr. Bhatkar did his Ph.D. in Engineering from IIT Delhi in 1972. He has been conferred Honorary D.Sc. (Honoris Causa) by Dr. D.Y. Patil University. Ph.D. by Gujarat Technological University and D.Litt. from Nagpur University.
His current research interests are in supercomputing, artificial intelligence, brain-mind-consciousness, and synthesis of science and spirituality. His life mission is to bring about a synthesis of science and spirituality for the service of humanity.
Gajanan Kelkar is the Organizer Member of this International Conference. He has done his M.Tech. from IIT, Powai, Mumbai. After working as Superintendent at MICO, Nashik, he voluntarily joined Manashakti Research Centre, Lonavla as a life-devotee (1983). Currently he is the Managing Trustee and Research Director of Manashakti Trusts. Under the guidance of Hon. Swami Vijnananand (Founder, Manashakti), he is leading the Prenatal (Garbha Sanskar) Research at international and national level for past 35+ years. His research papers have been published in JOPPPAH (International journal of APPPAH). His other areas of research are Pre-conception and Applications of Bio-Feedback and Neuro-Feedback. He is a regular presenter at International & National Conferences in India and abroad. He has designed several Bio-Medical Instruments for Psychological Testing. He regularly conducts Workshops on Suprajanan (Super-Procreation), Garbha Sanskar (Prenatal Education-Stimulation), Stress Management and Psycho-Feedback Therapy. He has authored several books and come up with unique CDs in these respective fields.
Thomas R. Verny is a psychiatrist, writer and academic. He has previously taught at Harvard University, University of Toronto, York University, Toronto, St. Mary's University, Minneapolis, Minnesota and the Santa Barbara Graduate Institute.
In 1981 Verny wrote his second book The Secret Life of the Unborn Child (with John Kelly), which has become an international bestseller published in 27 countries. The Secret Life has changed the pregnancy and childbirth experience for millions of mothers and fathers.
In 1983 Verny founded the Pre- and Perinatal Psychology Association of North America (PPPANA, renamed APPPAH in 1995), and served as its president for eight years.
In 1986 he launched the Association's Journal JOPPPAH, which he edited from its inception until 1990. In 2013 he became once again Editor-In-Chief of the Journal (JOPPPAH).
In 1987 Verny edited Pre- and Perinatal Psychology: An Introduction, published by Human Sciences Press. Verny's next two books were Parenting Your Unborn Child, 1988, and Nurturing the Unborn Child (co-author Pamela Weintraub), 1991. Verny's book, TOMORROW'S BABY: The Art and Science of Parenting from Conception through Infancy, written with Pamela Weintraub, was published in 2002 and in paperback under a new title, PRE-PARENTING: NURTURING YOUR CHILD FROM CONCEPTION in 2003. Pre-Parenting is now available in Spanish, German, Italian, Japanese and Portuguese.
In addition to eight books, Verny is the author or co-author of 47 scientific papers and articles. He has also edited two books; Pre and Perinatal Psychology: An Introduction and Gifts of Our Fathers, a collection of short stories and poetry. Verny's poetry has appeared in many journals. His collected poems, Cordless, was published by Ekstasis Editions, Victoria, BC, Canada (2014). Verny has participated in more than 250 newspaper, radio and TV interviews. Vision TV, Toronto, Canada, produced a 15-minute special on Verny and his book, Gifts of Our Fathers, in 1996.
Verny's books, professional publications and founding of the PPPANA and the Pre- and Perinatal Journal, have established him as one of the world's leading authorities on the effect of the prenatal and early postnatal environment on personality development. He has lectured and given workshops on Prenatal and Perinatal Psychology throughout Canada, the United States, Europe, South America and Southeast Asia.
In 2004 Mothering Magazine, in recognition of Verny's contributions to the field of parenting and child rearing, named him one of their "living treasures." In 2005 the Santa Barbara Graduate Institute bestowed on Verny a Doctorate of Humane Letters (DHL).
Dr. Verny is presently writing a new book on cellular memory. In his spare time he also manages to write short stories and poetry.
Dr. Sanjay Gupte, MD, DGO, FICOG, LLB, FRCOG is a renowned obstetrician & gynecologist practicing in Pune, India. He has a number of accolades to his distinguished career as follows:
Co-Chair, FIGO Ethics Committee
President, FOGSI 2010
President, DIPSI 2013
National Convener, "Save the Mother & Newborn National Initiative"
Secretary General, World Gestosis Organization
Member, Central Supervisory Board of PCPNDT Act
Member, Ethics Committee, Medical Council India
Chairman, Ethics Committee of Maharashtra Medical Council
National Coordinator, National Eclampsia Registry
Ex. Hon Associate Professor, B J Medical College, Pune
Director, Gupte Hospital and Center for Research in Reproduction, PG institute for Gynec & Obst
National Consultant in Medico-legal and ethical Issues in Obst and Gynec
Dr. Vinaya Kshirsagar is Ph.D. in Sanskrit (Atharva Veda). Along with Sanskrit, she is well versed in Pali and German languages too. She is a guide for Ph.D. students at Deccan College, Pune. She has held the post of Secretary of The Sanskrit Dictionary Project (2001-5). Currently, she is working as Editor in this Project. She has prepared the Critical Edition of Atharva-vedic Grhya-text. Also, she has published several papers in seminars and conferences, some of which have received awards too. She has published a book Santi Karmani in the Atharvanic Tradition. She has translated two Sanskrit treatises on Architecture in Marathi. She has delivered lectures on various topics in Sanskrit on All India Radio (AIR). She has been honoured (1999) by Rig Veda Award for long-time research in the field of Vedas. She has been felicitated (2003) on the World Women's Day for outstanding career in the field of Sanskrit.
Dr. Jaideep Malhotra is currently the President of FOGSI (Federation of Obstetrics and Gynecological Societies of India). She has been the President of IMS (Indian Menopause Society) in 2016 and of ASPIRE (Asia Pacific Initiative on Reproduction) in 2014. She is the Vice President of ISAR (Indian Society For Assisted Reproduction), ISPAT (Indian Society of Prenatal Diagnosis & Therapy), SAFOMS (South Asian Federation of Menopause Societies). She is also the Editor of the journal SAFOG (South Asian Federation of Obstetrics & Gynaecologists). She is the Regional Director of South Asia Ian Donald School, Croatia. She has been the Past Vice-Chairperson of ICOG (Indian College of Obstetricians & Gynaecologists). She is also a Member of FIGO (Committee of Reproductive Medicine).
Dr. Dennis Hertenstein is currently the president of APPPAH (Association for Pre and Perinatal Psychology and Health). He has a cranial sacral and chiropractic practice in Santa Rosa, California and has over 40 years of experience in trauma resolution with all ages, integrating pre and perinatal psychology into his work. He specializes in the resolution of birth trauma with babies and children. He has been teaching board certified cranial sacral courses, sponsored by chiropractic colleges and organizations internationally (US, UK, France, Sweden, Norway) for 25 years. Dennis has also taught classes on birth trauma interventions to birthing professionals suitable for application immediately postpartum.
Charan Surdhar is a geneticist by academic training and work history, turned epigeneticist from her innermost desire to reveal the truth about our human potential. She has a BSc degree in Microbiology, and a MSc in Human Genetics. She worked in the field of genetics for 13 years, identifying genetic mutations for a whole host of genetic diseases and contributed to scientific papers as well as textbooks.
Today, she works specifically with genetic diseases, assisting to release the energy, in the form of emotions, beliefs and perceptions that get in the way of the natural flow of the body to bring about positive gene expression.
Charan leads the paradigm shift in the revolutionary new field of epigenetics. She has been featured on the Hidden Science TV show, and also for the upcoming movie Punk Science. She is also an author of a book which you can find here www.hebathehoop.com. She has a huge passion to create animated videos to explain in a simple way, concepts such as epigenetics, which you can find on her youtube channel. www.charansurdhar.com
Dr. Bruce Lipton said about her work: "Thank you for your healing work, it is vital for our evolution."
Dr. Christiane Northrup said about one of the animated videos called "Bursting the Bubble on Infections": "This video is wonderful. And medically accurate. It's also done very, very, gently and respectably."
Dr. Satwant K. Pasricha completed her M.Phil. and Ph.D. in Clinical Psychology from the National Institute of Mental Health & Neurosciences (NIMHANS), Bangalore, and obtained Post- doctoral Fellowship from the University of Virginia, USA.
She is the only Scholar in India trained in Clinical Psychology (NIMHANS) and Clinical Para-psychology (University of Virginia, USA). She is former professor and head, Department of Clinical Psychology, NIMHANS, Bangalore and Professor of Clinical Psychology, HIHT, Dehra Dun. Presently she is engaged as a senior Hon. Clinical Psychology Consultant at a Psychological and Counseling Services Clinic, Dehra Dun.
She has more than 35 years of clinical, teaching and research experience. She is internationally known for her extensive research into Cases of the Reincarnation Type, Near-Death Experiences (NDEs), and Other Anomalous Experiences in relation to Mental Health. She has been collaborating with the University of Virginia for more than 40 years and her research has been funded by the University of Virginia, NIMHANS, ICMR and a private donor through NIMHANS. She is/has been a reviewer for the Indian Journal of Psychiatry, Annals of Indian Academy of Neurology, and the Explorer (International).
She has published nearly 50 articles in the peer reviewed national and international journals of repute, including a Guest Editorial in a PubMed indexed psychiatric Journal. She has contributed chapters in the national and international publications. She has the following books to her credit which have been reviewed in the national and international academic journals.
Claims of Reincarnation: An Empirical Study of Cases in India. Delhi: Harman Publishing House (1990, 2006). The book has been translated and published into Japanese.
(i) Can the Mind Survive Beyond Death? In pursuit of scientific evidence. Vol. 1. Reincarnation research. Delhi: Harman Publishing House (2008).
(ii) Can Mind Survive Beyond Death? In pursuit of scientific evidence. Vol. 2. Reincarnation and other anomalous experiences. Delhi: Harman Publishing House (2008).
Dr. Pasricha has been on numerous local and national academic and administrative committees in different capacities. She has received several awards and has been recognized as a Pioneer in Mental Health by the Delhi Psychiatric Society. She has attended (invited or sponsored) national and international conferences.
Venerable Geshe Dorji Damdul is presently Director at Tibet House (New Delhi), the Cultural Centre of His Holiness the Dalai Lama. He is also the official translator to H.H. the Dalai Lama. He finished his Geshe Lharampa Degree (Ph.D.) in 2002 from Drepung Loseling Monastic University. He was a visiting fellow at Girton College, Cambridge University. He was one of the chief editors for the text book on Buddhist Science and Philosophy, used all over the world to study more thoroughly on Buddhist philosophy, metaphysics, epistemology and science. He was editor of "Lhaksam Tsekpa" (Journal of comparative studies on modern science and philosophy) and also of Dreloma Magazine. He has written a number of important papers for National and International Conferences held in Delhi University, and so forth. He travels widely within India and abroad, like Mumbai, USA, U.K., and Singapore to teach Buddhist philosophy, psychology, logic and practice.
Dr. Latha Venkataram is a consultant OBGYN at Rangadore Memorial Hospital - a unit of Sri Shringeri Sharada Peetham Charitable Trust.
She has been the PP (Past President) of the BSOG (Bangalore Society of Obstetrics and Gynaecology). Currently, she is also the Coordinator for Medico Legal Committee of BSOG.
She is the Fellow representative from South India to AICC RCOG. She is an NE (National expert) on Diabetes and Pregnancy, Public Health Foundation of India. She is a Faculty and Guide at SVYASA (University for Yoga), Bangalore. She is a Post graduate teacher for MRCOG.
She has published papers in National and International journals and also authored chapters.
She is a CNN IBN National awardee for Reaching-out-services.
Community obstetrics-
Adopted NR colony BBMP hospital for services.
Developed an application (technology based health care) for risk recognition, transfer and comprehensive care in rural areas.
Developed epartogram enabling distant monitoring of labours.
Emergency Obstetric Care- Designed an emergency maternity kit which is being used nationwide.
Special Interests-
Medical Disorders in Pregnancy
Yoga and Pregnancy
Vaginal Surgeries
Sandra Bardsley is the past president (2017) of APPPAH (Association of Prenatal and Perinatal Psychology and Health). Sandra's career of 45 years has been in the area of maternal-child health.  She has had the opportunity to work as a labor and delivery nurse, midwife, doula & doula trainer, lactation consultant, childbirth and parenting educator and counselor.  She started her own business of "Co-Creations for Joyful Births" where she had the opportunity of helping many parents and infants through their pregnancy, birth, and early parenting experiences. Her work led her into association with many wonderful organizations that dealt with issues surrounding pregnancy, birth, and early parenting.
Dr. Karishma Narwani is B.A.M.S (Ayurved)
Currently she is -
Director, Garbh Vigyan Anusandhan kendra, Jamnagar
Chief Physician, Prabhaben Arogya Kendra, Jamnagar
Director, CRUPA - Clinical Research Unit of Panchgavya Ayurved
Hon. Physician and Consultant for "Samarth Bharat", Project of Vidyabharati at Surat and Gandhidam
Consultant, Rashtra Sevika Medical Centre at Ahmedabad
Hon. Faculty, Gujarat Ayurved Uni. Training Center for INFERTILITY & GYNECOLOGY
Following more than two decades as a music educator, Giselle Whitwell was certified as a Board Certified Music Therapist focusing her attention on the prenatal period of life. During the last twenty years, she has given lectures and workshops on prenatal music in the United States, South America, Europe, Russia, and Asia. She continues her work at the Centre for Prenatal and Perinatal Music. In addition she is also certified as a Therapeutic Singing Facilitator based on the Werbeck training, known as "The School of Uncovering the Voice."
Dr. Mahesh Karandikar is a Brain and Spine Surgeon. He has super-specialty training in Neuro-Surgery at the K.E.M Hospital (Mumbai). He did his post-graduation from B.J. Medical College, Pune with top rank. He has taken training in stereotaxy (Computer Guided Brain Surgery) at Christian Medical College, Vellore; training in Neuro-Endoscopy with Prof. Michael Gaab, Germany. He has established a neurosciences research centre at Nashik and presented many research papers and has participated in several workshops- state, national and international conferences and symposia - in India and abroad as faculty, chairperson and speaker. He has keen interest in Indian Philosophy and Yoga and was invited at the First International Conference on Yoga.
Anna Verwall, RN, CLE is a maternal-child health nurse, conscious conception & birth consultant, primal period educator, midwifery & doula instructor, UCLA certified lactation educator and birth photographer from the Netherlands.
After a long career in various obstetrical and home-health settings she preferred to work with families and babies privately and started her own practice in Los Angeles.
Currently Anna lectures around the world about the long-term effects of the pre,- and perinatal period, the hormonal physiology of childbirth, breastfeeding & bonding and the psychological, emotional & spiritual aspects of birth.
She is a longtime member of APPPAH, the Association of Pre and Perinatal Psychology and Health.
For more information please watch her TEDx talk https://www.youtube.com/watch?v=bZ6gLGCy84o or visit www.FromWombToWorld.com
Dr. Banhatti has practiced as a psychiatrist for more than 25 years and exclusively as a child and adolescent psychiatrist for about 20 years. Currently, he works as a consultant child and adolescent psychiatrist at the Child, Adolescent and Family Services in Northampton, UK.
He is a Fellow of The Royal College of Psychiatrists, UK, and registered with the GMCUK as a specialist.
He provides assessment, advice, consultation and treatment including medications or specialist interventions like EMDR, child, parental or family counseling, therapy for a range of disorders - a few of which are listed below:
ADHD
Autism Spectrum Disorders
Attachment-related problems
Anxiety and depressive disorders
Obsessive Compulsive disorders
Unclear or complex presentations including emerging psychosis, bipolar disorders, dissociative or conversion disorders.
He is also a Level 1 trained EMDR (Eye Movement Desensitization and Reprocessing) therapist.
Dr. Ulka Natu-Gadam, MD, DGO, D.Y.Ed, Adv.Diploma in Yoga, has worked as a consultant gynaecologist in Thane, Mumbai for the last 25+ years and is the Co-Director of Nest Hospital in Naupada. In 2000, she received a Diploma in Yoga from Ghantali Mitra Mandal, Thane, and in 2004 she qualified for an Advanced Diploma in Yoga from the University of Mumbai.
With Ghantali Mitra Mandal, Thane, she is the Director of its Prajnana Yoga Anusandhana Kendra and the Chief Health Advisor of its Niranjan Yoga Swasthya Kendra. She has assisted in the conduct of a number of health-oriented yoga camps and programs organized by Ghantali Mitra Mandal.
Dr. Natu is the author of two books, Yoga for Health, Healing and Harmony (H3 Yoga) with Swami Satyakarmananda of Ghantali Mitra Mandal, and Yoga for Pregnancy. She has made numerous presentations of research papers at national and international conferences into the effects of yogic practices on pregnancy, infertility, menstrual disorders, and anxiety related disorders. Over the last two decades, Dr. Natu has made regular appearances on various television programs in relation to yoga and health.
Dr. Anil Sahasrabuddhe received his Ph.D. in Marathi language on the topic of Chalisgaon Dangan Parisar Sanskrutik, Wangmayeen Aani Bhashik Abhyas, at Pune University. He has a rich experience of 42 years of teaching for high school and college students. He was the Head of Department of Marathi language & Principal of Hind Seva Mandal's Pemraj Sarda College, Ahmednagar. More than 12 students are awarded Ph.D. under his guidance.
He has contributed in social, educational & cultural field for tribal area
He is the founder member & chairman of 'Rashtra Seva Mandal' & 'Aanandostav Charitable Trust.
His special fields include Folklore Marathi Literature, Philosophy & Special Work in Tribal Area.
He has written extensively in various forms of literature and contributed to the field of Marathi Literature like-
Research
Criticism
Philosophy
Novels
Stories
Dramas
One Act Plays
Poem
Short Essays
Edited many-a-books and
writes many Occasional Articles in newspapers
Till date, he has received a number of important awards.
Email: usahasrabuddhe@gmail.com
Website: www.anilsahasrabuddhe.in
Dr. Prabha Chandra, MD, Psychiatry (NIMHANS), FRCPsych (UK); FAMS (India) is currently Professor and HOD, Department of Psychiatry, NIMHANS, Bangalore. She is also the in-charge of NIMHANS Centre for Well-being. She was a Visiting Professor at the University Of Liverpool, UK (2014). She has been the International NHS Fellow and Consultant in Adult Psychiatry at the Manchester Mental Health and Social Care Trust, UK (2003-4). She has received the International ICRETT Fellowship in Psycho-oncology at the Memorial Sloan Kettering Cancer Centre, New York, USA (1992).
Positions and Memberships
Secretary, International Association for Women's Mental Health
Life Fellow, Indian Association for Palliative Care
Life Fellow, Indian Association of Social Psychiatry
Life Fellow, Indian Psychiatric Society
Member, Special Interest Group on Perinatal psychiatry of the Royal College, UK
Member, General Medical Council, UK
Fellow, Royal College of Psychiatrists UK
Chairperson, Ethics Committee, Centre for Public Policy, IIM Bangalore
Areas of Research Interest
Women's Mental Health and Gender Sensitive Interventions
Intimate Partner Violence and its psychological impact
Perinatal psychiatry- Pre-conception counseling in mothers with mental health problems
Interventions for mother-infant bonding disorders
Psychotropic medication use in pregnancy and postpartum
Promoting Resilience among vulnerable women
Training and teaching methodologies
Psychiatry of Palliative Care
HIV and Mental Health
Psychiatric Ethics
Till date, Dr. Prabha Chandra has received several awards and fellowships at the national and international level.
Prof. Dubrovnick International University
V.P., WAPM (World Association of Prenatal Medicine)
Practicing Obstetrician Gynecologist at Agra. Special Interest in High Risk Obs., Ultrasound, Laparoscopy and Infertility, ART & Genetics
President ISPAT (2017-2019)
President ISAR ( 2016 – 2017)
Sec. Gen., SAFOG (2015-2017)
Member, FIGO Guidelines Committee
President FOGSI (2008-2009)
Dean I.C.M.U. (2008)
Director, Ian Donald School of Ultrasound. (India)
National Tech. Advisor for FOGSI-G.O.I.—Mc Arthur Foundation EOC Course
Managing Director GLOBAL RAINBOW HEALTH CARE, Agra
Director ART-RAINBOW –IVF (Agra & Delhi)
Member and Fellow of many Indian and international organisations
Awarded best paper and best poster at FOGSI : 5 times, Ethicon fellowship, AOFOG young gyn. award, Corion award, Man of the year award, Best Citizens of India award
Over 65 published and 300 presented papers
Over 300 guest lectures given in India & Abroad and 24 ORATIONS
Organised many workshops, training programmes, travel seminars and conferences
Editor 18 books, many chapters, on editorial board of many journals
Chairman SMRITI (NGO) New Level of Care.
Editor of series of STEP by STEP books
Dr. Aruna Narvekar, MBBS, DGO, DFA is an alumni of KEM & Wadia Hospitals, Mumbai.
She has written a book on prenatal development namely 'A New Way To Prenatal Education'.
She has been associated and actively involved with Manashakti Research Center, Lonavla since last 35 years. She is especially very actively involved in Manashakti 'Project Prenatal'.
She regularly conducts lectures, seminars, workshops & counseling on following topics:
Pre-Conception
Prenatal Education (Garbha Sanskar)
Post-natal Education
Brain Revolution for kids & parents
Emotional Management & Parenting
Mental & Physical Health during teenage & adolescence
Modern-day Nutrition & Diet
Holistic Health
Disease Cure
Stress Management
Dr. Nitika Sobti has been working as a Principal Consultant and Unit Head (Gynecologist/Obstetrician) at Max Super Speciality Hospital, Shalimar Bagh (New Delhi) since its inception in 2002. She is extensively trained in Advanced Laparoscopic surgery apart from managing high risk obstetrics. She is an APPPAH-Certified Birth Psychology Educator, who helps expecting parents to explore the earliest development of their child. Furthermore, her special interest lies in teaching expectant mothers and their partners to create the most positive and safe pregnancy and childbirth, made possible by her project named 'Virtue Baby' for which she was given "Award of Appreciation" at the International Conference of Perinatology in 2015 in California. She has also been awarded the "Susruta Award" in 2017 for research and innovation.
Carla Machado is the president of the Brazilian National Association for Prenatal Education (ANEP Brazil). A systems analyst, psychotherapist, facilitator of women's circles, and founder in 2010 of ANEP Brazil since 2015, she is also OMAEP's Vice President (World Organization of the Associations for Prenatal Education).
The great power nature gives to all pregnant women guides her path and fuels her enthusiasm to disseminate and teach about the importance of prenatal life: the pregnant mother's mind as well as her baby's. Improving the way children arrive into the world, is a key to humanity's luminous future.
Laura Uplinger is ANEP Brazil's vice-president (National Association for Prenatal Education), and OMAEP's (World Organization of the Associations for Prenatal Education) Main Representative at the United Nations Economic and Social Council (ECOSOC).
For the last 40 years, she has been a proponent and educator in the field of prenatal and perinatal conscious parenting. Brazilian-American and French-schooled in experimental psychology, she bridges several cultures as a featured speaker about the relevance of the inner life of a pregnant woman, in birth events throughout the Americas and in Europe.
She addresses the public at large, as well as teenagers, university students, pregnant couples and birth professionals. In Brazil, she counsels pregnant women from slums to mansions, to high-risk maternity wards.
Dr. Prakash Gambhir is a leading geneticist and pediatrician in Pune. He did his MD from B J Medical College (1986). He won the University Prize for standing first in MD Pediatrics. He has his Research training fellowship from Human Genetics Institute, Bremen University, Germany.He runs Birthright Genetic Clinic, a leading institute that works for treating patients suffering from genetic diseases. He has participated in ICMR Task force project in Human Genesis. He has contributed to London Dysmorphology Database. Presently, he is the Vice President and Treasurer of Indian Society for Genetic Screening. He is affiliate member of American Society of Human Genetics. He is also Hon. Professor and Unit Head Department of Pediatrics, B J Medical College and Sassoon General Hospital.
Kate White is an award-winning craniosacral and massage therapist, prenatal and early childhood educator. She is trained in somatic therapies, prenatal and perinatal health, lactation, brain development, infant mental health, and has specialized in mother-baby dyad care using somatic prevention and trauma healing approaches for nearly 20 years.
She is a mother of two children, holds a BA and MA in Communication, is a Registered Craniosacral Therapist in the Biodynamic Craniosacral method and a Somatic Experiencing® Practitioner.
Her work combines somatic therapy with brain development to help give families with babies and small children the best possible start. Her work is a translation of research on how parents are with their babies starting prenatally affects neural pathways and perception.
She was Founding Director of Education for the Association for Prenatal and Perinatal Psychology and Health from 2013 – 2018 where she managed a large online educational program for professionals. She currently co-directs this program, administering an online program for parents and parent professionals, runs a private practice and offers her own seminars through the Center for Prenatal and Perinatal Programs, ppncenter.com
Dr. Vaishali J. Dabke has completed her Ph.D. in Sanskrit from the University Of Mumbai. Her Ph.D. thesis was entitled as "Karman - from Ritual to Philosophy (with special reference to five Vedantic Acarya-s)".
She has 19+ years of rich experience in Undergraduate Teaching and 8 years of Post Graduate Teaching experience. She has presented 9 research papers in state and national level seminars. She has 100+ articles published in several magazines. She is the co-author of 3 books namely "Chala Sanskrit Shiku Ya" (2 Editions), "Sankaracharyanche Yogdaan" and "Gayatri Paramo Mantrah" (2 Editions).
Her research project entitled "Stotra-s of Sankaracarya – A critical study" has also been submitted to the The Asiatic Society of Mumbai for Fellowship in Indology.
She has also performed in 50 shows of the Dance Drama titled "Durga Zali Gauri" produced by "Chandrashala", Avishkar in year 1986-87. She has passed four levels of Hindustani Classical Music conducted by "Akhil Bharatiya Gandharva Mahavidyalaya Mandal".
Shivakumar Belavadi is the Organizer Member of this International Conference. Fondly called as Babaji, he is the Trustee of Shivanetra Trust and Omnio Future organisations. He has been associated with the corporate world before beginning his journey with Shivanetra and Omnio Future movements. Babaji has been associated with the foundation and activities which are inspired by Shivanetra lineage. He is a full time Prenatal Educator and Counsellor. Many pregnant couples, parents, children and adults have attended seminars and programmes conducted by him. He is a member of APPPAH [Association for Prenatal and Perinatal Psychology and Health]. In fact, he is a certified Pre-Natal and Peri-Natal Educator (PPNE) from APPPAH. He has authored books on prenatal science. He is a Jyothisha Acharya - practitioner and mentor for Shakta Jyothisha. He has developed Lahari Methodology for remediation, fostering peace, tranquility and prosperity. He has formulated a unique academic and career planning module for students.
Nina Ketscher, MA, PPNE, CEIM is a loving and conscious wife, mother, educator, counselor, healer, writer, editor, singer and artist. She is an integrative therapist specializing in somatic and prenatal and perinatal psychology and health and energy psychology. Nina is a prenatal and perinatal educator (PPNE) through the Association of Prenatal and Perinatal Psychology and Health (APPPAH), an infant massage educator (CEIM), and a Sai Shakti teacher & healer.
Nina lived 5 years in India studying and teaching ancient wisdom about the womb, how to heal transgenerational imprints at the soul level, and how to prepare the womb for conscious conception, pregnancy, and birth.
Nina teaches parents and professionals self-care techniques for managing the day to day ups and downs, and meditation practices for raising conscious, Divinely connected, and loving children. Nina is faculty and a mentor for APPPAH's PPNE program and a presenter at APPPAH's 19th & 20th International Congress, ACEP's 19th Energy Psychology Conference, and will be presenting at APPPAH's Regional Conference in October 2018.
She offers ongoing teachings and healings from the Sai Shakti philosophy, online webinars, in-person healing sessions and retreats, as well as long-distance healing and consulting sessions.
Nina believes through expanding our view on conception, pregnancy, birth, and parenting, we will create new generations of strong, conscious and loving children, equipped to face the challenges of our modern and unstable world.
Website: www.ninaketscher.com